What is an NFT avatar?
An NFT avatar or profile picture (PFP) is basically "Your virtual self". As the future is unfolding, we are aware that at some point we will spend most of our time in the virtual world (the metaverse). We will be switching between universes, games, work and social situations. In these conditions our avatars will be as important to our identities as a passport.
An avatar may be developed from a photograph, a drawing or a design and should be unique. To ensure this uniqueness, we employ NFT technology which does not allow the use of one NFT from anyone but the owner.
Create Your NFT Avatar Projects with Us
The NFT industry develops quickly - but so do we. We have created the perfect platform for buyers and sellers to present NFT avatar or PFP projects, collections or single NFTs. Simply choose your price range and most relevant category, and with just a few clicks you can start selling and change your future.
Continue reading and see more of our features.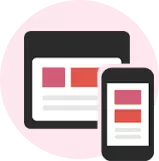 NFT Marketplace for Avatars
Our platform is the go-to-place to list your NFT avatars for sale or buy from other users. Finding your perfect avatar has never been easier. Enjoy the ease of searching and purchasing avatars with our marketplace built specifically for this niche.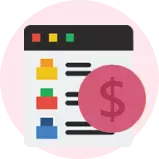 Sell or Swap Your Avatars
We went beyond the regular NFT avatar marketplace and turned it into an ecosystem. The platform allows you to list your NFT avatars for sale, so other users can buy your whole collection or parts of it or even trade them for another avatar.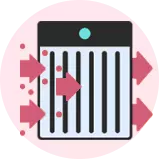 Adjustable NFT Avatar Price
The higher the demand for your collection, the greater the price for each avatar. The price of every avatar is formed by the base price and the current trend.
Fine-Tuning Filtering
You can narrow down search results by using our filter options to look at NFT avatars in specific categories, traits, by collections, price and much more. We have created these filters to be intuitive and you will spend far less time sorting through irrelevent items.
Low Transaction Fees
We have taken care of the technical component to ensure that buying, selling, and trading NFT avatars on NFTAvatar.com is a simple process for anyone. Not only that, but smart contracts have passed a full code audit and are impenetrable.
Upcoming Avatar Collections
We developed the best way to present new NFT avatar projects that will fit our marketplace as well as other popular sites. Here's our ranking of the top market NFT avatar projects currently:
It's important for someone involved in the industry to keep a finger on the pulse of the market, so we update our rankings and news about upcoming projects regularly. Check back in often to see what we've got coming up!
Do You Want to Create Your Own Avatar?
So, you've heard about the hype of the NFT avatar projects that everyone is talking about and now you want one as your social media profile picture. Here we run through how to make NFT avatars yourself:
First you should create your wallet. We suggest MetaMask. You should have some Ethereum in the wallet for the transaction. Connect your wallet to our marketplace. You can now go to our Create section and upload your avatar. Now when you have uploaded your avatar you can click the create button and there you go, you have your NFT avatar created.
Our Team
We are a diverse collaborative team which strongly believes the NFTs are the future and that NFT avatars are a big part of that.
Our group is made up of IT, design and SEO specialists - visionaries about the future of crypto, NFTs and the metaverse. We trust each other and work hard to bring you the best options to create your own avatars. Every day, we do our job with an aim to have fun, sometimes we make mistakes, but learn from them and grow as individuals and as a team.
Frequently Asked Questions
If you have any questions or concerns regarding NFT property, please go through our FAQ section:
Your digital presence becomes credible and important only when your digital identity can be certified to belong to you and no one else. Everyone could copy your names and avatar, and put them on another profile, right? Well, with Non-fungible tokens, that is not quite the case. You can claim ownership over your digital identity, including visual components such as your avatar, by means of the NFT technology.
📸 What are PFP (Profile Picture) NFTs?
PFP NFTs is a term for avatars on digital platforms, especially ones making use of blockchain applications, such as on a metaverse. The PFP (Profile Picture) NFTs come with the extra security layer that NFTs provide. NFTs act as digital certificates which proves that you are the original and only owner of your profile picture.
🤑 Can I sell my NFT Avatar?
You can sell your NFT avatar any time you like. The NFT attached to it proves that you are its only current owner. But that in no way prevents it from changing owners under public transactions. If your NFT avatar is visually attractive or is already associated with your high rank in the virtual world, much like commercial brands, then you can boldly promote it on NFT marketplaces.
💌 Why Are NFT Avatars So Popular?
NFT avatars embody the digital selves of residents in a metaverse and other virtual worlds. Avatars are already established on social platforms, forums, etc, but we currently do not give them that much importance. So, what is the difference between profile pics and NFT avatars? Well, NFT avatars are aimed at much more immersive alternative realities, where your avatar is a hugely significant facet of your daily presence.
💸 Are NFT Avatars a Good Investment?
NFT avatars, like anything else crypto-related, are highly speculative investments, which can make you a millionaire overnight – if you have predicted the right trend. One thing is certain, the metaverse is anything but a conventional phenomenon but it is also hugely popular and on a steep upward trajectory. Therefore any investments in that sphere, should bring good ROI sooner or later.
Contact us
If you would like to tell us what you think of NFT avatars or share your thoughts about the topic in general, send us a message and we will get back to you as soon as possible!
Contact Us Here!